3 strategies to stay ahead during the holiday season and beyond
For retailers looking to differentiate their brand in the current challenging environment, personalization is emerging as a formidable strategy. It has the potential to drive significant impact and growth by creating better experiences for customers. A whopping 77% of consumers say they have chosen, recommended, or paid more for a brand that provides a personalized service or experience.
Recognizing the value of personalization, many retailers are intensifying their efforts in this direction. However, a significant gap exists between brand initiatives and customer expectations. While 85% of brands believe they are offering personalized shopping experiences, no more than 60% of consumers agree. The root of this discrepancy lies in the complexity of personalizing experiences at scale. The challenge is multi-faceted, encompassing aspects such as selecting the right technology to deliver seamless experiences across channels, gathering insights into customer preferences, and hiring and training right-fit agents. The question that arises is how can retailers get personalization right?
Designing experiences that foster loyalty and boost revenue
Creating tailor-made experiences can be tricky but with the right strategy and process in place, it is both achievable and incredibly advantageous. Here are three strategies for retailers to master the art of personalization:
1

Siloed experiences are passe. Design experience-led customer journeys.

Customer experience management (CXM) is undergoing a major shift – from a transactional approach of focusing solely on driving purchases to a model that prioritizes deep, meaningful relationships across every stage of the customer journey. To stay ahead, retailers need to think personalization – across channels – social media, email, chat, and voice to meet customers where they are. Doing so can help them achieve up to 15% revenue increase across the full customer base.  But the fact is crafting an experience-centric consumer journey is a substantial and complex task. It necessitates developing a profound understanding of not only what customers want now, but also what they will need in the future, to deliver value precisely when and where it matters most.

While it's challenging to predict customer preferences or their journey with absolute certainty, gaining a comprehensive understanding of these elements empowers brands to develop truly omnichannel experiences and enhance interactions at every touchpoint. This is where analytics can play a pivotal role.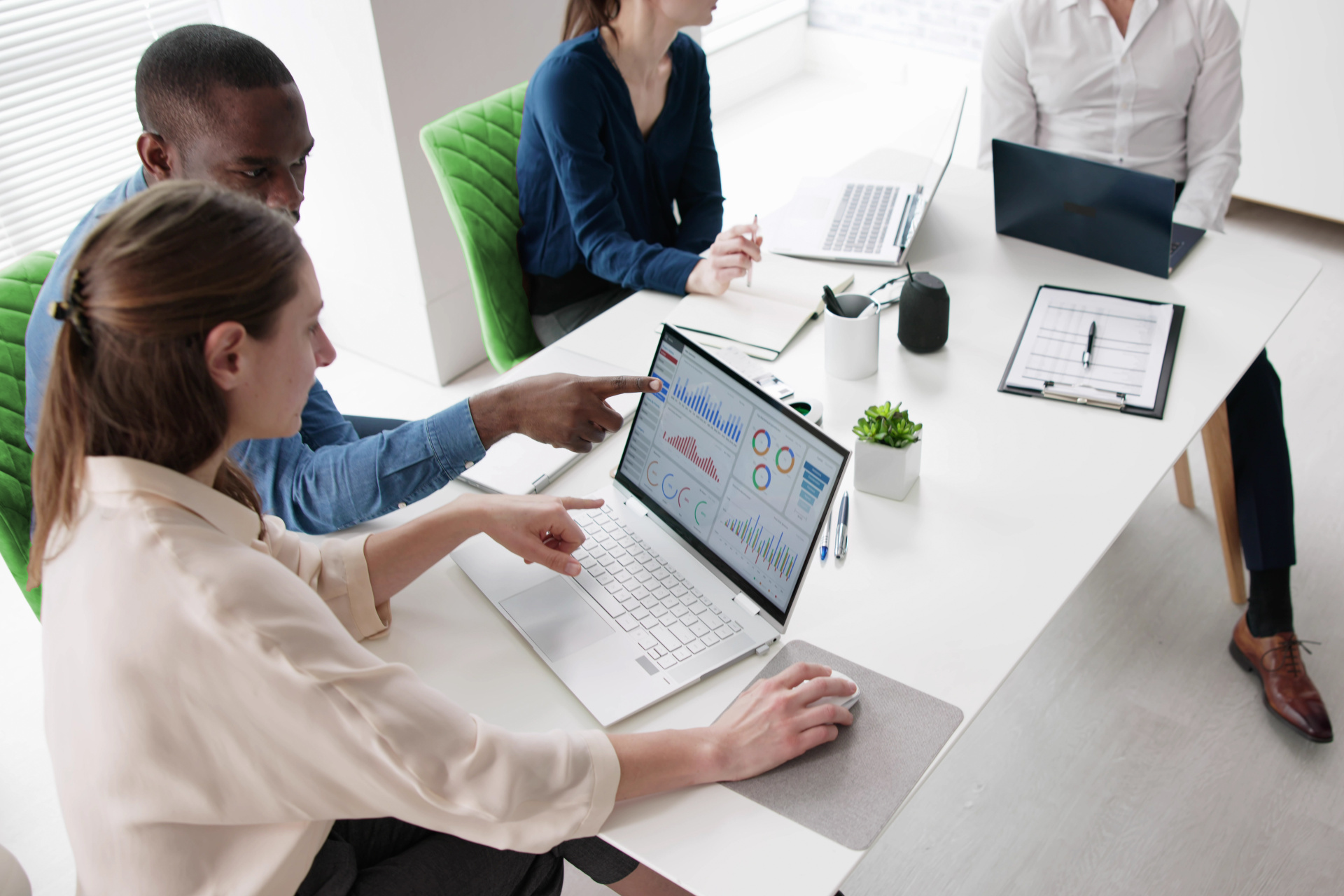 2

Go from intuition to insights. Make the move now!

Relying solely on instincts is no longer a viable approach, especially in the face of rising customer acquisition costs, shrinking marketing dollars, and the removal of a key data source – third-party cookies –in 2023. Utilizing advanced analytics and AI-driven speech analytics can prove to be a gamechanger, with the potential to turn ordinary customer calls into data goldmines.

As retailers increasingly embrace servitization, over selling 'just products', the number of interactions with customers is significantly increasing. And customers are getting more demanding than ever. 73% of customers surveyed in the Salesforce 2023 State of the Connected Customer Report expect businesses to understand their needs and preferences, without them having to explicitly tell them. Leveraging AI, Natural language Processing (NLP), and ML techniques can help analyze call recordings to decode subtle nuances in human speech, and identify keywords, phrases, and sentiments. This helps inform contact center agents in real-time of the next best action, identify potential churn from dissatisfied customers, and take proactive measures. Analytical dashboards also enable self-coaching and supervisor-agent coaching for improved performance.

For organizations, this translates into superior quality management, better agent training, targeted call routing and personalization, higher resolution rate, and improved compliance and risk management.
3

Raise the bar on customer service. Utilize AI to empower agents.

Whether it's year-round customer service or seasonal holiday support, retailers must deliver resolution-centered experiences that reduce customer effort. This becomes even more critical during the holiday season when inquiries tend to increase by up to 120%.  Achieving all this, especially while battling a resource crunch in today's tight macroeconomic environment, is undoubtedly a formidable task.

Leveraging AI-driven agent recruitment and training holds the key to achieving rapid scalability and reducing the time needed for agents to attain proficiency. Investing in AI-driven knowledge bases and decisioning tools equips agents with access to accurate and relevant customer data during the call, alongside Next Best Actions for speedy resolution. Meanwhile, automated workflows, and in-call and after call automation, streamline processes and allow them to dedicate more time to customers.
Retail personalization is all about striking the perfect balance
With growing customer expectations, personalization is crucial to not just surviving but thriving. However, retail personalization requires a fine balance between automation and the human touch. In general, 50% of Gen Z and 41% of millennials prefer digital self-service over live interactions while most Gen Xers and Baby Boomers prefer human interactions when in a problem.
With the right support and ecosystem in place, retailers can reduce costs, accelerate revenues, and elevate experiences for all stakeholders. Partnering with a provider who brings the right tools and technologies, along with process reengineering expertise and a skilled and scalable workforce, can help retailers drive long-term success. From delivering next-gen experiences that keep customers coming back to strengthening the bottom line.